Most of the horses have been moved to pasture (they are so happy to be on grass!) and with only about 50 left to move we thought things would slow down a bit and give us a break. It was not to be. We became aware of some animals at a feedlot and ended up purchasing them. With the help of some wonderful people who hauled them for us (a good 6 hour trip one way) they arrived on Sunday, May 22nd. We've already found a foster home for Midas, the palomino gelding, and for Robin, the pony mare!
After agreeing to take in the above horses, we found out about a bunch of young horses at the same feedlot (sadly there's no shortage as every day he has more pregnant mares and yearlings and you name it, all heading to slaughter usually within a week). I hoped we could take in the 10 yearlings and within a few hours of posting about it on facebook we'd managed to raise enough funds to do so! A huge thanks to everyone who donated and to Four Feet Companion Foundation for the emergency grant of $1250 to cover half the purchase price of the horses. Once again people stepped up to help with the hauling which was sincerely appreciated.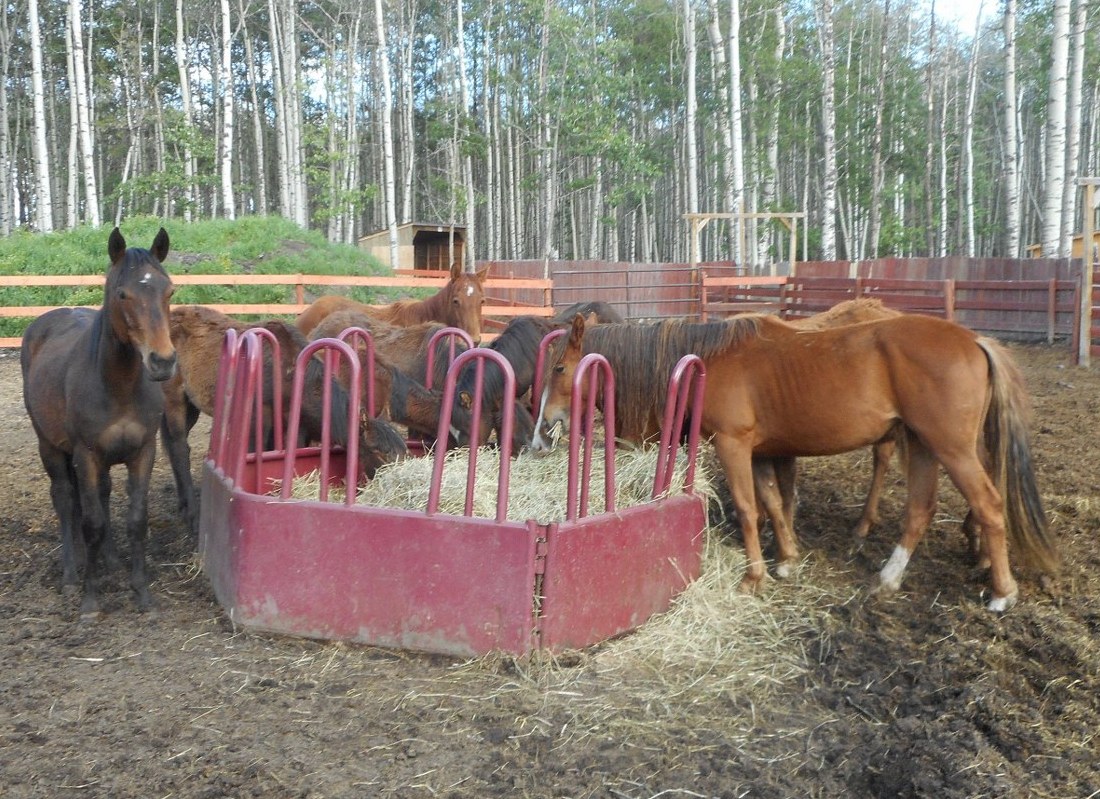 In order to make room for the new arrivals we moved our other yearlings, that have been here since last year, down to pasture next to the main herd. Comparing these youngsters to the sorry horses that arrived from the feedlot, you can see what neglect and poor nutrition does to them. And of course with the moving around of the horses, the main herd had to come in to see what was up, which resulted in lots of running around and excitement.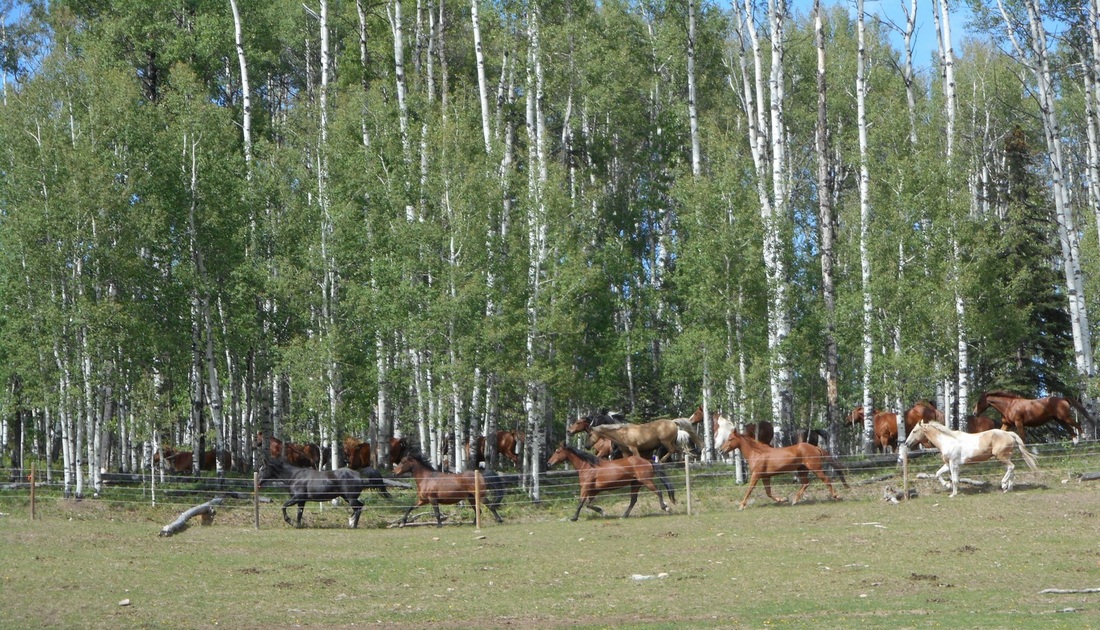 This coming week we will be very busy with our farrier who will be here for 3 days. We'll also be taking Robin, Nosey and Warrior to their summer foster home.